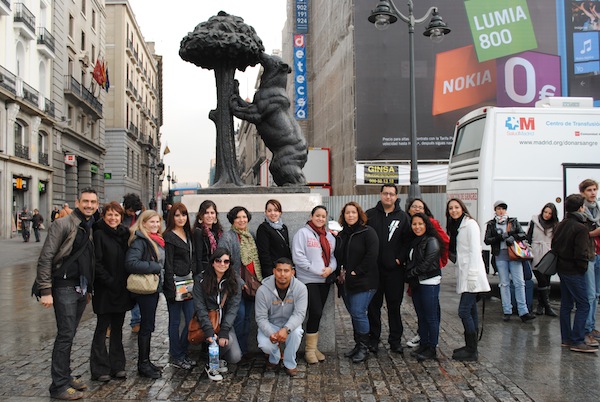 (CI students in Madrid, January 2012)
Two-year roadmaps for transfer students
For transfer students, the roadmap assumes 300-level readiness.  This is for students with advanced knowledge of Spanish who have completed lower-division Spanish requirements via transfer credit (or A.P. Exams).
Four-year roadmaps for freshmen
Please note: Roadmaps are guides to used for informational purposes only. Students are responsible for completing all prerequisites and are advised to consult their CARR and the Spanish Program Advisor to assure appropriate course placement and degree progress.
Question? Contact the Spanish Program Advisor:
Prof. Stephen Clark
Bell Tower West #2275
805-437-3317
stephen.clark@csuci.edu
Updated 07-17-2022