Upcoming events: CSUCI Spanish Program
"Tarde de Calaveritas"
Wednesday, November 2, 2022, 2:30pm-4:00pm
Founders Courtyard (next to Broome Library)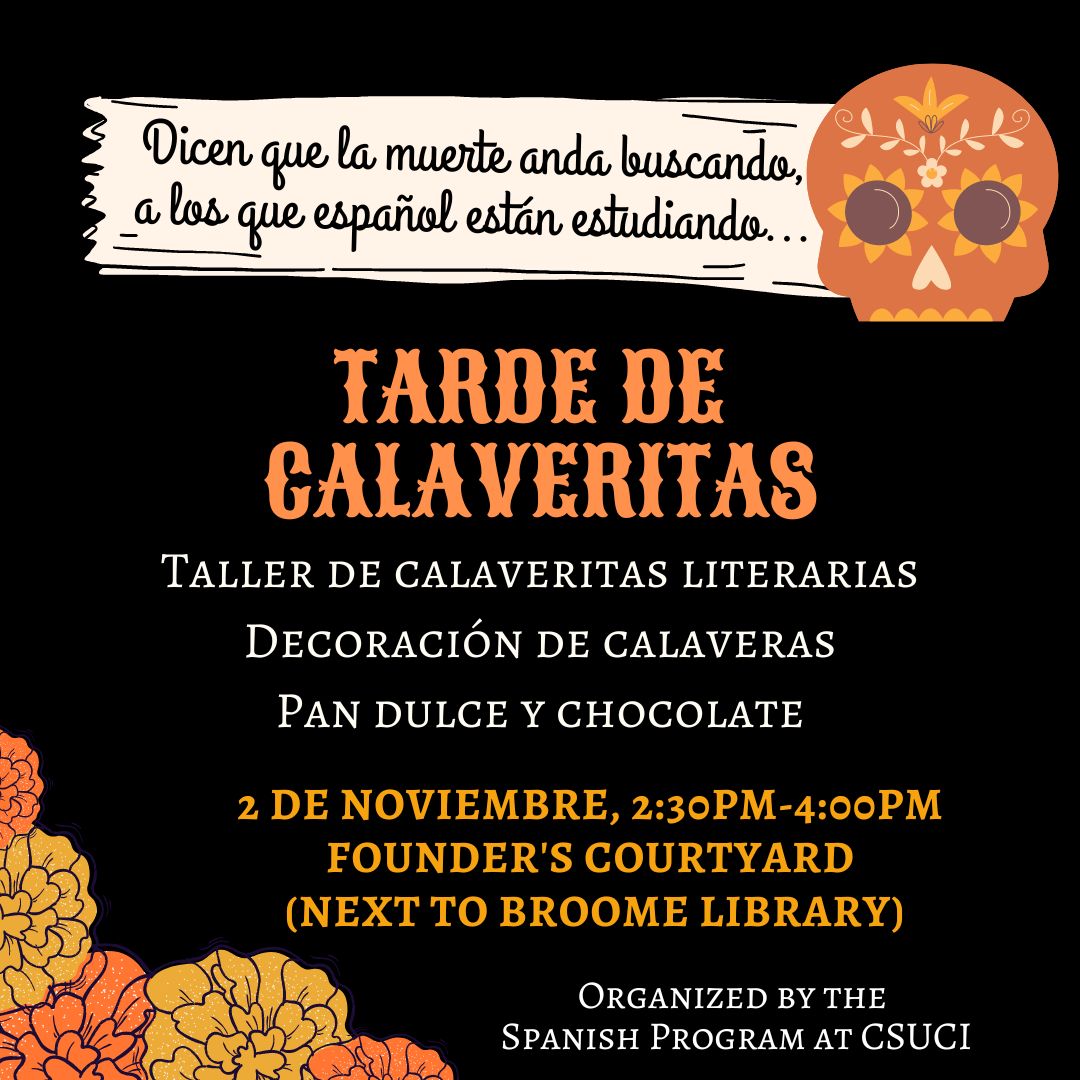 Past Events:
The Global Languages and Cultures Program, in conjunction with El Club de Español and the Instructionally Related Activities Fund are proud to announce NOCHE DE FIESTA 2018. The event is free and open to the public and food will be served at 6:30.
Thursday, April 12th from 6:30-9pm in the Grand Salon.
Featuring the authentic Cuban sounds and rhythms of the amazing Arsenio Rodríguez Project!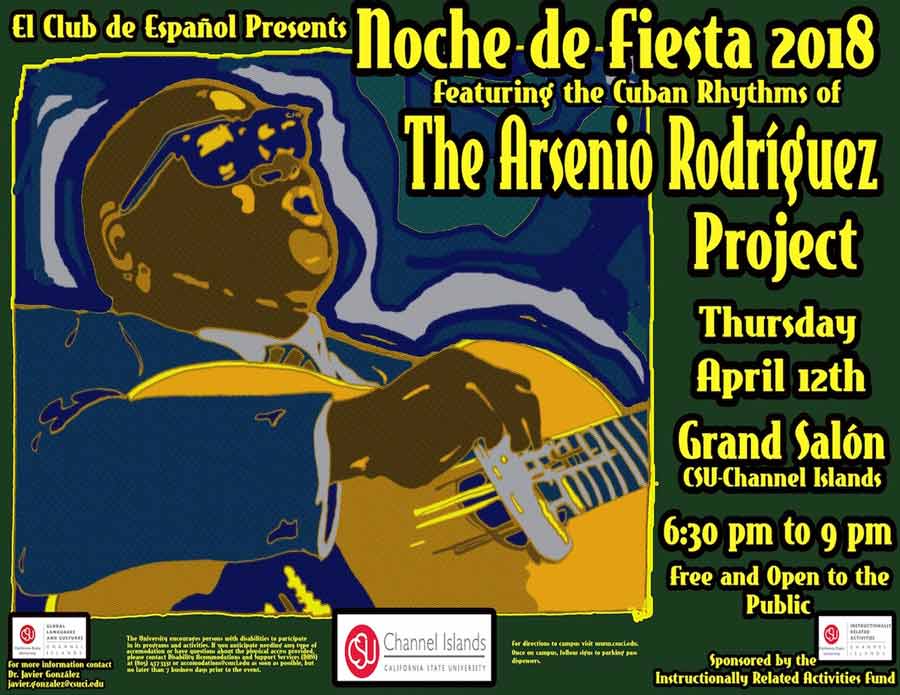 The Arsenio Rodríguez Project in concert in Grand Salon, April 12th, 2018
***************************************************************************************************************************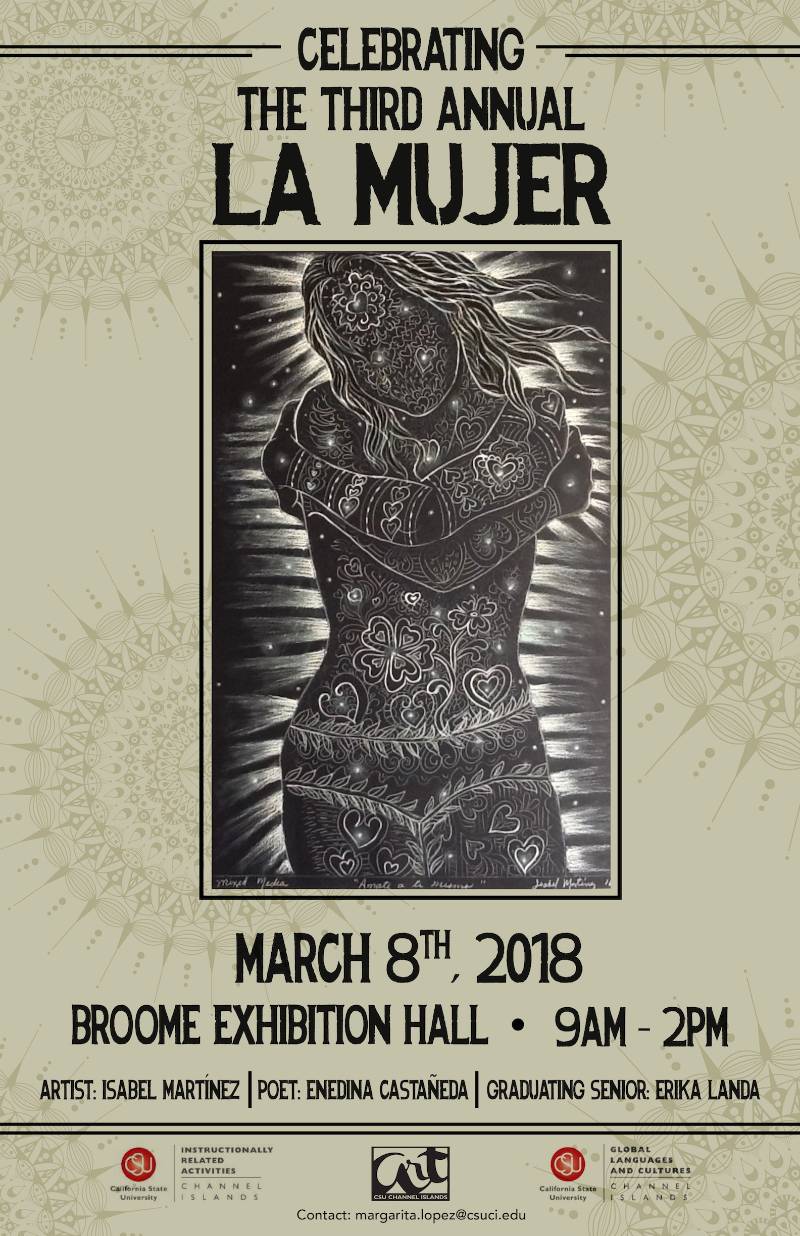 Recent events: